11/01/16 21:19
Happy New Year to everyone!
The new year is a time for reflection, and I have spent some leisure time over the holidays restoring some of my first films. Immersing myself in this archival footage has provided a unique opportunity to consider my aspirations as a filmmaker in those early days and contrast it with my present work.
Amongst my earliest films, two productions have a particular place in my affections.
Thursday's Child
was my very first attempt at filmmaking, made during my last year at school. I shot
Andante
during my second year at medical school.
Andante
marked my first success in international competition and perhaps more than anything defined my visual style as a filmmaker.
Digital restoration of
Andante
has had its challenges. Shot on Super 8 film, the negative has deteriorated over the years. Nevertheless, the task has proved a labour of love. Despite the technical limitations of some scratched and grainy film stock, the film still holds a special magic. With a brand new soundtrack, with my old friend Dave Buckeridge (aka Warren Philp or the infamous Lamonge in
Amiri & Aroha
) providing the voice over, a brooding contemplative exploration of the central character's mind.
The New Year promises great things. The novelisation of
Amiri & Aroha
is almost complete, allowing me to focus on my next production.
is a hard-hitting contemporary drama focusing on child poverty. Reflection on my earliest work has provided invaluable insights as I get down to work on these new projects
.
06/05/13 17:36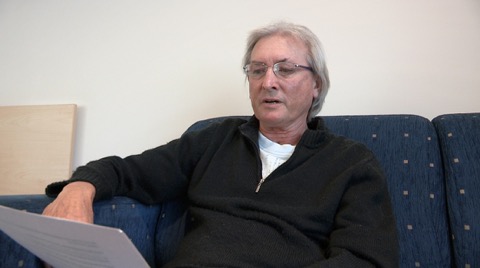 Warren Philp records the voice over track for Andante.
Digitalising and restoring my first films has been a long cherished project. Ageing of the film stock and anxiety about damage during projection has limited my ability to display my early work. I have been concerned to find copies of my award winning films in the British Film Institute and IAC film libraries showing significant signs of deterioration. Digital conversion is essential to preserve my early work for the future.
The May shoot for
Amiri's Child
provided an opportunity to replace a lost voice over recording for one of my very early films,
Andante
. Warren Philp (Lamonge in the
Amiri & Aroha
trilogy) kindly agreed to record the lost voice over so that I can complete the digital restoration. Once
Amiri's Child
wrapped, we got down to the recording with Warren.
I knew Warren would bring something very special to the project and he delivered a voice over full of feeling and emotional depth which will bring an added dimension to the film.
Andante
was an important milestone in my film making career and proved my fist real success. Made when I was third year medical student,
Andante
has always held a special place in my affections. Reviewing
Andante,
BBC film editor Bernard Ashby wrote: "The film maker has talent and has used various film devices with genuine freedom and is to be congratulated on his attempts to express himself in the film medium. Here is an extreme talent waiting to burst through. I genuinely look forward to seeing more of David Whittet's work."
Those kind words of Bernard Ashby inspired me at a critical stage in my development as a film maker.
The original stars of Andante: Gina Wilde and Bill Tomlinson.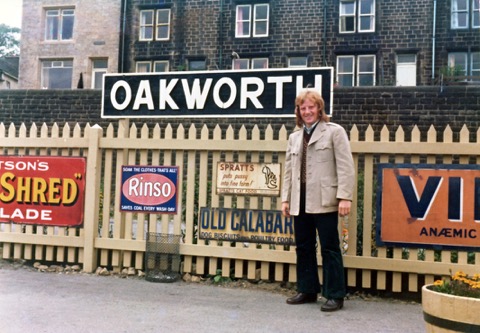 These production stills both have renowned connections for the film buff. Gina is photographed at our principal location of Pennan, on Scotland's Moray Coast, a location subsequently made famous in the iconic film Local Hero, whilst Bill is pictured at Oakworth station on the Keighley and Worth Valley Railway which featured in The Railway Children.

Bill Tomlinson plays a troubled writer who retreats to a remote coastal village to help overcome his writers block. He finds solace with the daughter of a local fisherman who turns his life upside down.


Once the digital restoration is complete, I will post a newly restored director's cut of Andante on this site.