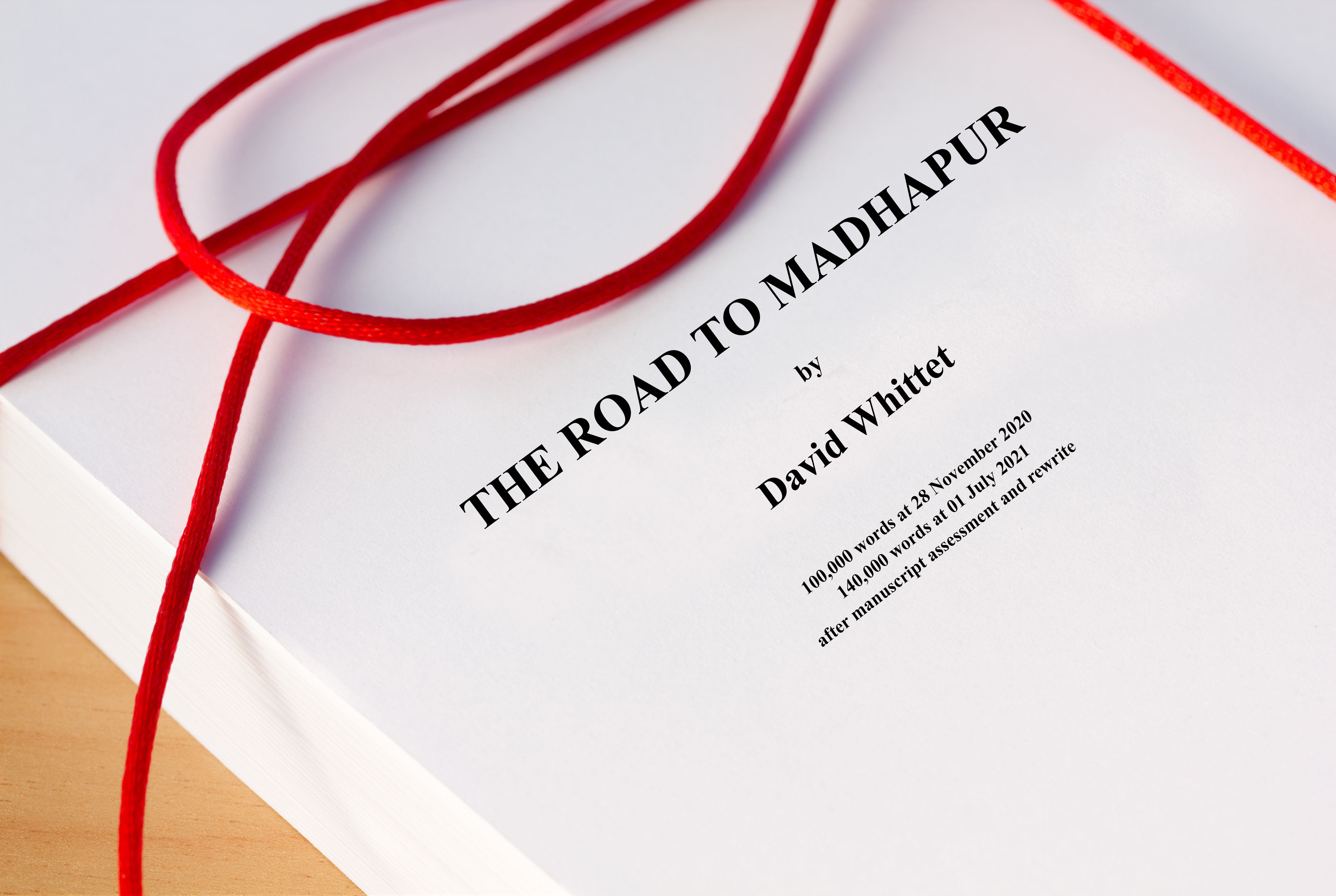 My brilliant manuscript assessor, Caroline Baron, invariably urges me to 'linger' and 'go deeper' at critical points in the story. I have just finished a complete rewrite of
The Road to Madhapur
following Caroline's assessment. Linger definitely does mean longer. Before Caroline's review, the manuscript stood at 110,000 words. Now it's up to 140,000 words!
Caroline forever challenges me, and her enthusiasm for my work and inspiration has made me a better writer. Going deeper has undoubtedly made
The Road to Madhapur
more compelling. I just have to figure out how to get the word count down!