17/07/11 12:13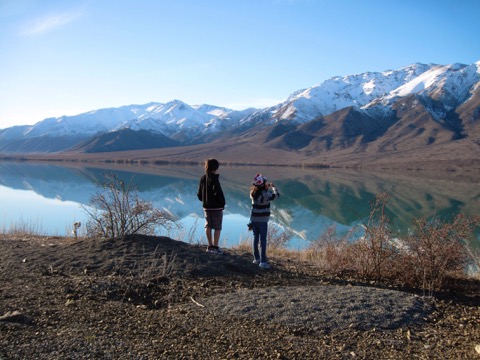 The Waitaki Valley has a special magic in wintertime, especially on a crisp and clear day like today. With the hectic pace of life recently, it has been hard to find the time to truly explore the region as we had planned when we first came to Kurow! Even today's family outing had an ulterior motive, a recce to look at possible locations for my next film...
But there was time during the day to be still and reflect on the majesty of the snow clad mountains and the vast lakes. Both my children have developed a keen interest in photography and it is great to see them honing their skills with such magnificent scenery!
See our Waitaki Valley in Winter Photo Gallery.