Previz for the Pickups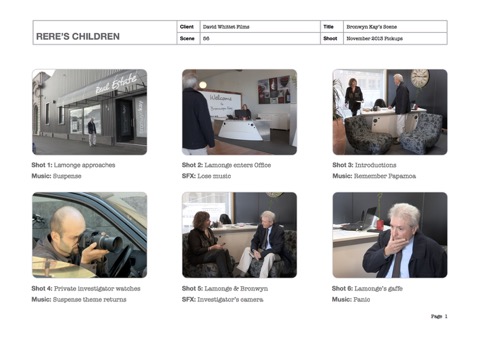 With an intense shoot ahead, pre-visualisation (known as Previz) is essential preparation. This storyboard is for Bronwyn Kay's scene, a pivotal sequence for the November shoot.
With the final shoot of the
Amiri & Aroha
trilogy just weeks away, preparations are now reaching fever pitch! It certainly promises to be another full on shoot with an intense mix of pickups and some exciting new scenes. This is our opportunity to make the trilogy something really special and to take advantage of the amazing distribution opportunities ahead.
Over the past five years, working on the trilogy has proved a tremendous voyage of discovery and I have met and worked with so many awesome people. The extended shoots have enabled real character development. I am really looking forward to developing Bronwyn Kay's scene as Bronwyn plays a key role in the story's development.