A Project Unlike Any Other!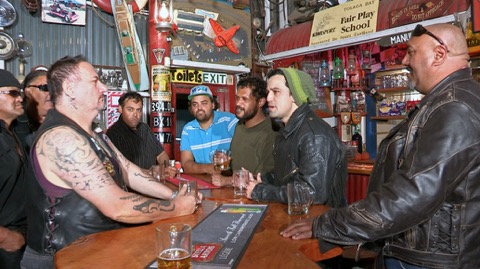 The young generation of the gang challenge the old guard, they will not tolerate Tautaru's rule of terror and chide him that his days are numbered.
Long gone are the days when the film director could hide behind the camera! Today's film makers have to promote themselves as well as their work. Blogs, websites, Facebook fan pages - these are all vital to secure funding and to reach audiences!
Indie film makers are passionate about their work and I believe that in
Amiri & Aroha,
we have created a unique piece of cinema. This is reflected in feedback from film festival audiences and this week a potential distributor told me he thought we had "a project unlike any other - a heady mixture of love, rivalry, tribal ritual, gang warfare, full of intrigue and to cap it all, shot in the heart of Middle Earth!"