Beethoven for All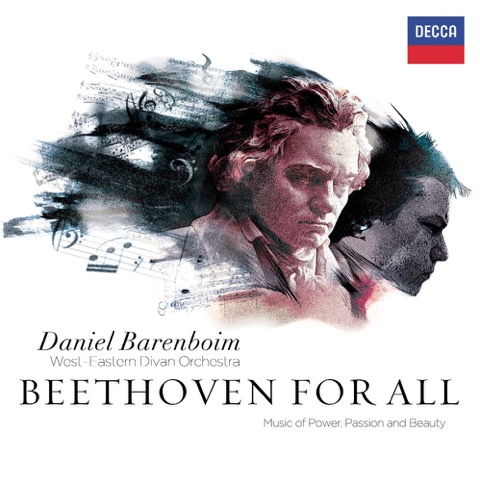 Two of the major influences in my life have come together in an exciting new project.
Ludwig van Beethoven has been a defining force in my life for as long as I can remember.
I believe Daniel Barenboim's vision with the West-Eastern Divan Orchestra to be one of the most genuinely inspiring initiatives of our time. The West-Eastern Divan is a youth orchestra based in Sevilla, Spain, consisting of musicians from countries in the Middle East, of Egyptian, Iranian, Israeli, Jordanian, Lebanese, Palestinian, and Syrian background. The aim of the West-Eastern Divan is to promote understanding between Israelis and Palestinians and pave the way for a peaceful and fair solution of the Arab-Israeli conflict.
The west-Eastern Divan Orchestra is proof positive that art can change the world.
I am delighted that Barenboim and the West-Eastern Divan Orchestra are embarking on the
Beethoven for All
project. With a world tour crossing four continents and dazzling new recordings, this extraordinary orchestra makes Beethoven accessible to everyone. And who better to spread Beethoven's timeless message of joy and brotherhood than the orchestra which unites young people from Israel, Palestine and various Arab countries of the Middle East, across political boundaries? Beethoven would have been very proud!
I have just listened to the first release of the series, a new cycle of the nine symphonies. As Barenboim writes: "Let's face it: the CD market does not need another Beethoven cycle, there are so many wonderful ones... But I think the Beethoven symphonies with the Divan orchestra is, in some ways, different. I would not be so pretentious as to say it is better, but it is certainly different. It is different in the sense that there is a terrific amount of energy (because of the youth of the people), but there is just as much rigour. And the combination of rigour with energy is very powerful. If people get one-tenth of the satisfaction that we had when we played this music by listening to it, then I will be happy."
"Beethoven's music is universal… no matter where in the world – it speaks to all people." - Daniel Barenboim