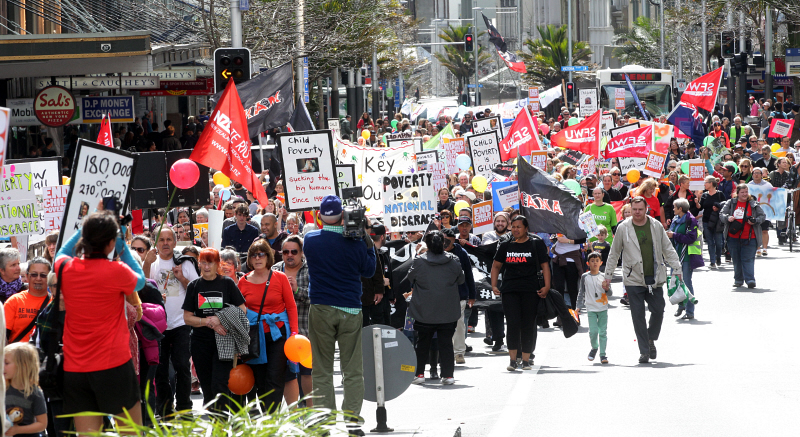 The demonstration against child poverty in Queen Street Auckland on 5 September 2014 is one of the real-life events featured in my screenplay
Hīkoi.
Almost four years later, the issue remains unresolved and forever in the news. My script, in which a young and idealistic social worker gets badly burned taking risks to save a single mother from two ruthless loan sharks, is as relevant now as when I first wrote it. I am looking for a New Zealand production company to help me bring this heart-wrenching story to the screen.
Photo Credit: Newspix.co.nz/New Zealand Herald.