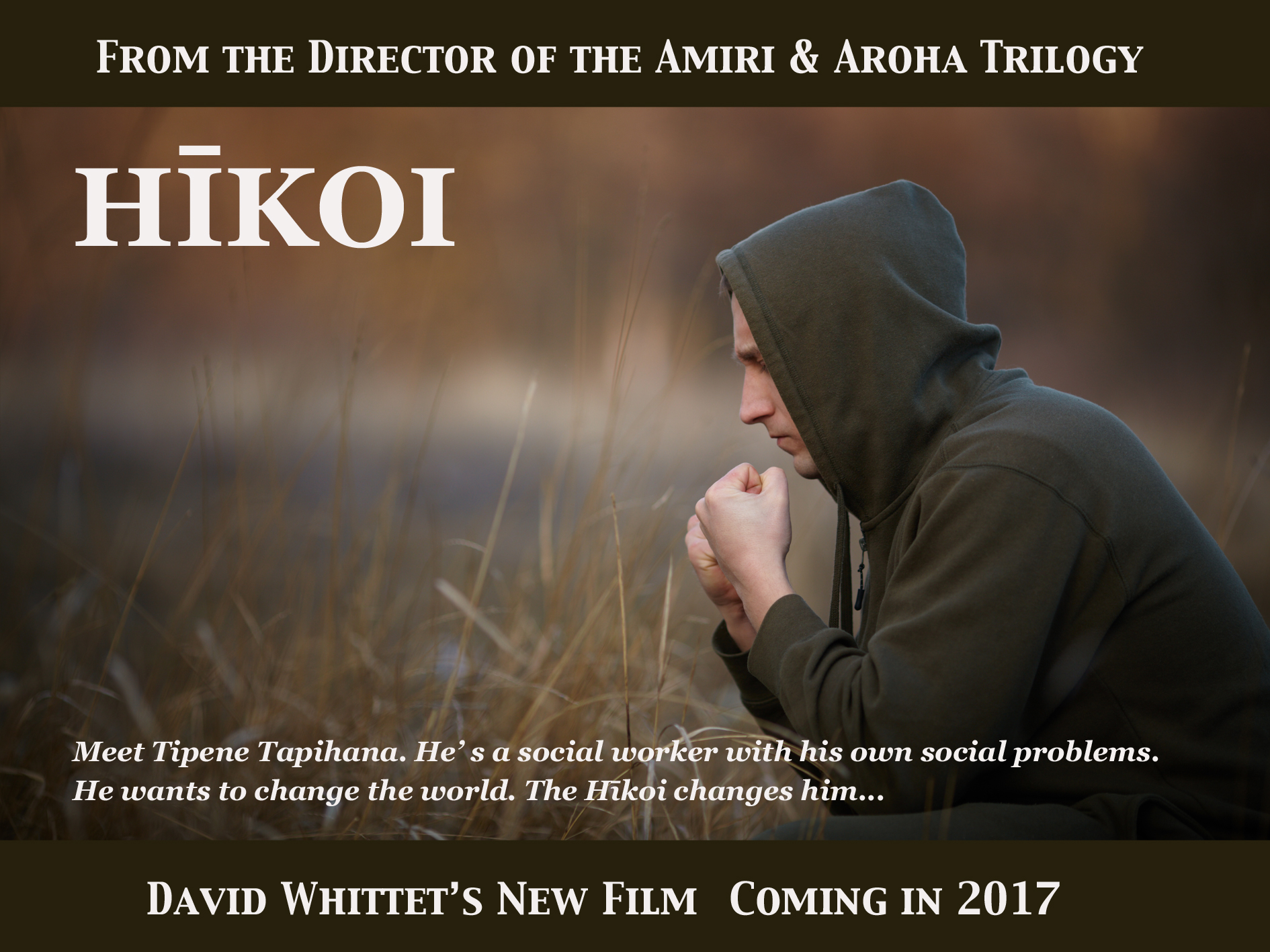 Hīkoi
was inspired by the One News Multi-Party Leaders Debate on 05 September 2014, in the run up to the New Zealand General Election. Almost two years on, I have finally completed the screenplay.
The Leaders Debate focused on child poverty. My story centres on Tipene Tapihana, a young Māori trainee social worker, and his struggle to balance the impossible demands of his work with his own personal and social problems. Tipene is an idealist - he wants to change the world, but faced with burnout, it is the hīkoi that changes him.
I have weaved my story around real life events. The film opens with Tipene's frenzied reaction to the Leaders Debate. Subsequently, we see Tipene taking part in the Hīkoi of Protest against child poverty in Auckland's Queen Street in August 2014. The film culminates with the Hīkoi on the New Zealand Parliament on 20 May 2015, when protesters presented a petition with fifteen thousand signatures to the government, calling for an end to child poverty.
I have received fantastic feedback from screenwriting forums and the international film festival circuit. Professional coverage and table readings have enabled me to hone my script into a hard-hitting drama which deals with contemporary issues facing New Zealand and the world.
We are looking for a production partner for
Hīkoi
. Ideally, I would like to co-produce with a local production company. I am also hoping to attach some well known Kiwi actors to the project and hopefully we will go into production in 2017!
After so much time in front of a word processor, I can't wait to get back behind the camera!
With
Amiri & Aroha
at last in the hands of the publishers and the screenplay for
Hīkoi
in competition on the international film festival circuit, I have been turning my attention to the
Hīkoi
music video.
At the heart of the video is Nikki Te Ataarangi Brand's brilliantly evocative song. The video tells the touching story of an unusual friendship between a street musician (played by Nikki) and a homeless family. The music video will also introduce the lead character in the forthcoming
Hīkoi
feature film.
Music producers have been raving about the test footage we shot last year, with multiple invitations to submit to music festivals worldwide.
The cameras start rolling in Taranaki in early September. Keep watching for more news and a preview!