04/10/12 17:10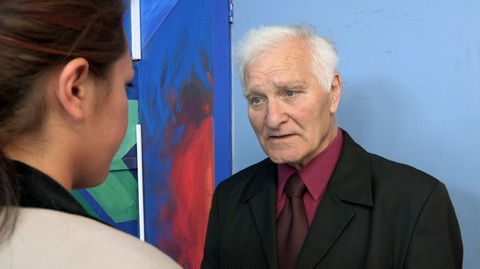 Bruce Burn plays Hayden Searle, the overseas executive brought is to rescue South Pacific Power following Amiri's sabotage. The character is named after our generous IndieGoGo supporter.
Hayden Searle supported our IndieGoGo campaign and chose as his reward to have one of the characters named after him.
We have named a pivotal character in the script after Hayden. Bruce Burn plays a successful company director brought in to rebuild South Pacific Power after Arapeta is blamed for his father's actions and is unceremoniously sacked. Searle is a strong character who's saved a number of companies from collapse and he's not about to take any nonsense at South Pacific Power. But Bruce brought a dry sense of humour to the part and we developed this to bring some welcome relief to the tense boardroom scenes!
Our sincere thanks to Hayden Searle for his contribution to our film. We hope you will enjoy seeing yourself portrayed on screen!
Watch our greeting to Hayden from the set of Rere's Children.